To continue reading
Create a free account or sign in to unlock more free articles.
By continuing, you agree to the Terms of Service and acknowledge our Privacy Policy
Create a Free Account
Unlock your free articles
Welcome to Heatmap
Thank you for registering with Heatmap. Climate change is one of the greatest challenges of our lives, a force reshaping our economy, our politics, and our culture. We hope to be your trusted, friendly, and insightful guide to that transformation. Please enjoy your free articles. You can check your profile here.
Subscribe to get unlimited Access
Hey , you are out of free articles but you are only a few clicks away from full access. Subscribe below and take advantage of our introductory offer.
First month free: Unlimited digital access to the biggest story of our lives.

For $7.99 $0, access all of Heatmap's vital analysis about our planet. Renews at $7.99 per month. Cancel any time.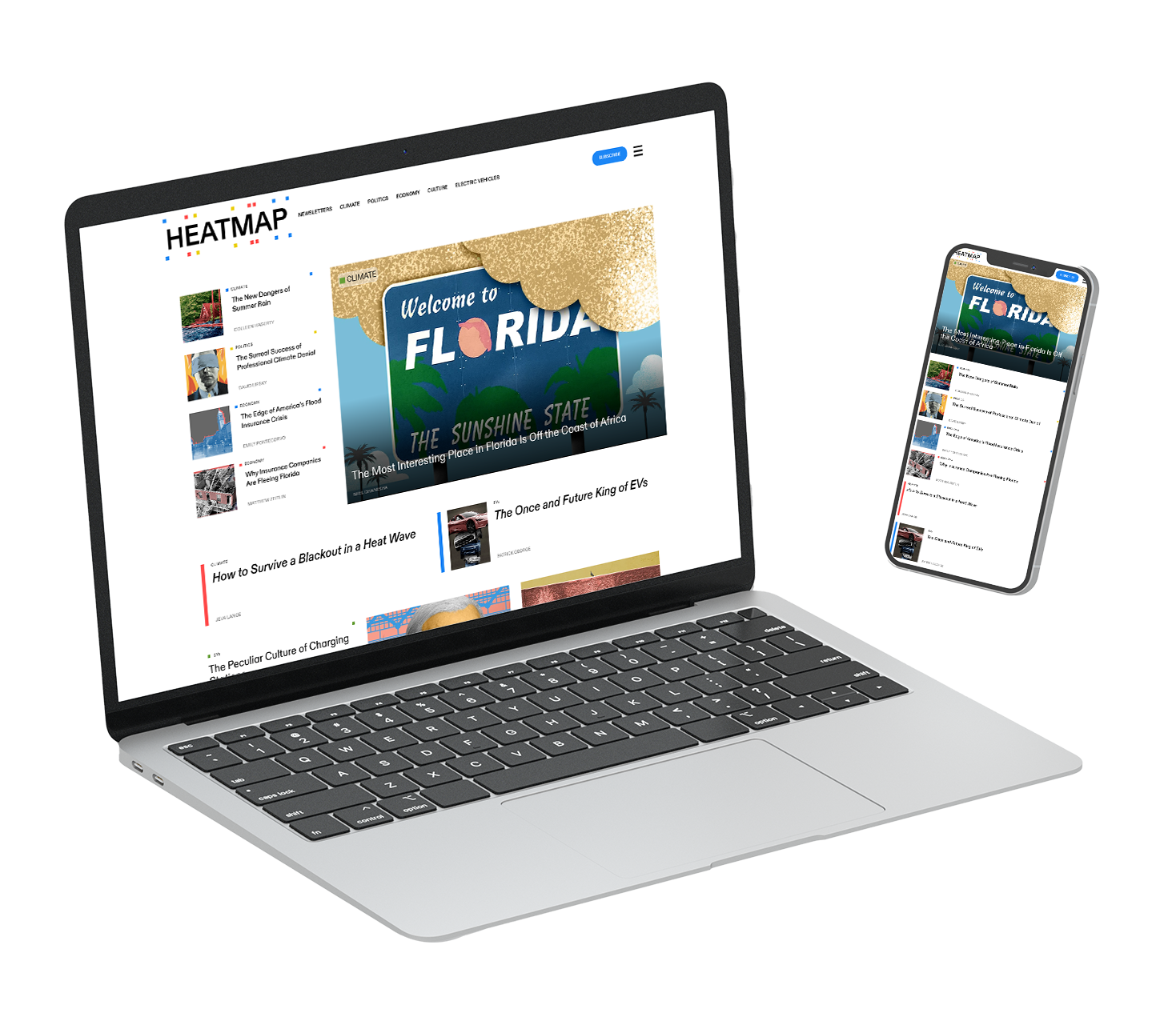 Here's what $1.69/week gets you:
Unlimited access to analysis from climate change's most influential voices, helping you stay ahead of the conversation
Subscriber-only newsletters delivering need-to-know highlights straight to your inbox
Tools and guides to help you make informed decisions as you navigate our new reality
Early access to future events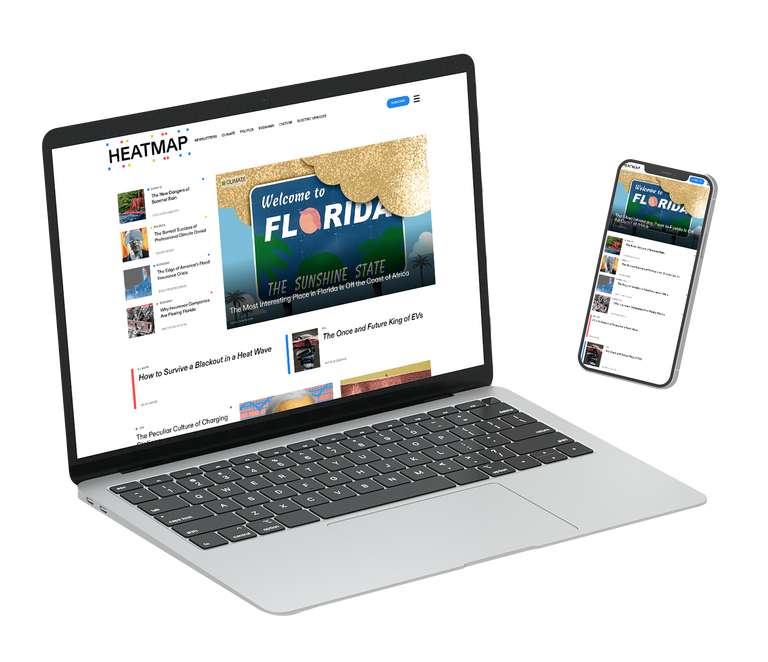 Offer for a Heatmap News Unlimited Access subscription; please note that your subscription will renew automatically unless you cancel prior to renewal. Cancellation takes effect at the end of your current billing period. We will let you know in advance of any price changes. Taxes may apply. Offer terms are subject to change.
Climate change is the biggest story of our lives.
Read it.
© 2023 Heatmap News Inc. All Rights Reserved. Use of this site constitutes acceptance of our Terms of Service, Privacy Policy (Your California Privacy Rights) and Do Not Sell My Personal Information. Heatmap News Inc. may receive compensation for some links to products and services on this website. Offers may be subject to change without notice.
Login
To continue reading login to your account.
Forgot your password?
Forgot your password?
Please enter the email address you use for your account so we can send you a link to reset your password:
Neel Dhanesha
Neel is a founding staff writer at Heatmap. Prior to Heatmap, he was a science and climate reporter at Vox, an editorial fellow at Audubon magazine, and an assistant producer at Radiolab, where he helped produce The Other Latif, a series about one detainee's journey to Guantanamo Bay. He is a graduate of the Literary Reportage program at NYU, which helped him turn incoherent scribbles into readable stories, and he grew up (mostly) in Bangalore. He tweets sporadically at @neel_dhan.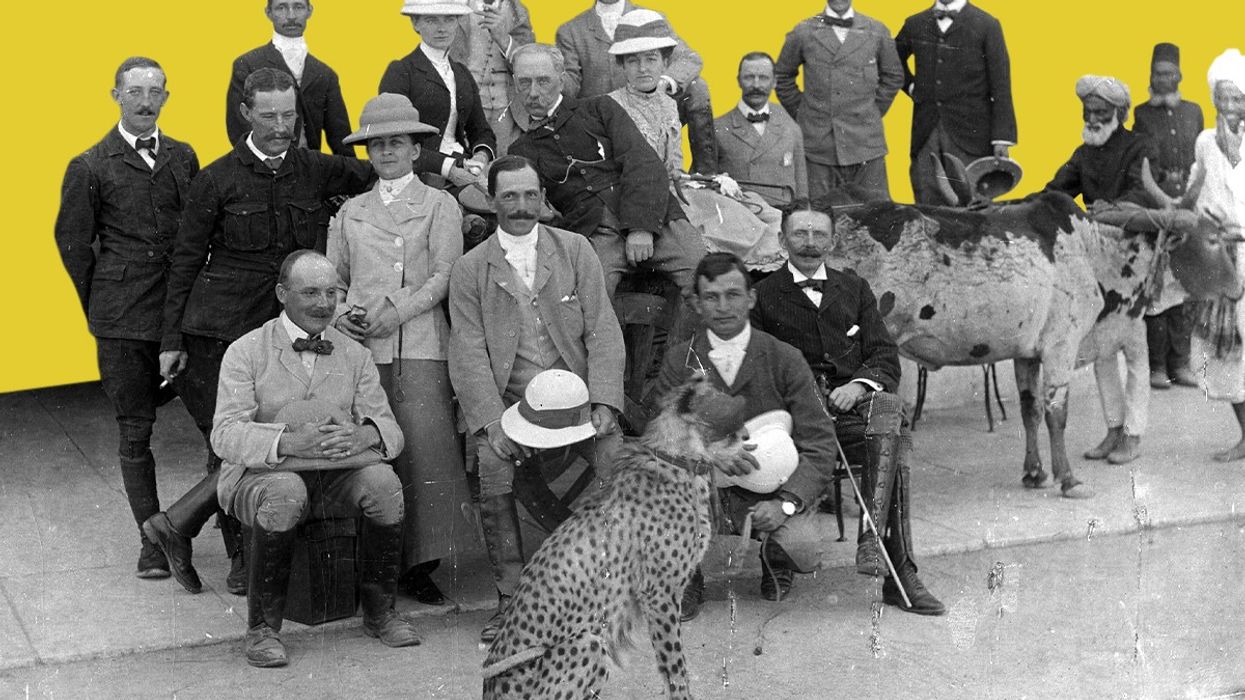 Sparks
A new report from Carbon Brief shows how accounting for empires tips the historic emissions balance.