To continue reading
Create a free account or sign in to unlock more free articles.
By continuing, you agree to the Terms of Service and acknowledge our Privacy Policy
Create a Free Account
Unlock your free articles
Welcome to Heatmap
Thank you for registering with Heatmap. Climate change is one of the greatest challenges of our lives, a force reshaping our economy, our politics, and our culture. We hope to be your trusted, friendly, and insightful guide to that transformation. Please enjoy your free articles. You can check your profile here .
Subscribe to get unlimited Access
Hey , you are out of free articles but you are only a few clicks away from full access. Subscribe below and take advantage of our introductory offer.
First month free: Unlimited digital access to the biggest story of our lives.

For $7.99 $0, access all of Heatmap's vital analysis about our planet. Renews at $7.99 per month. Cancel any time.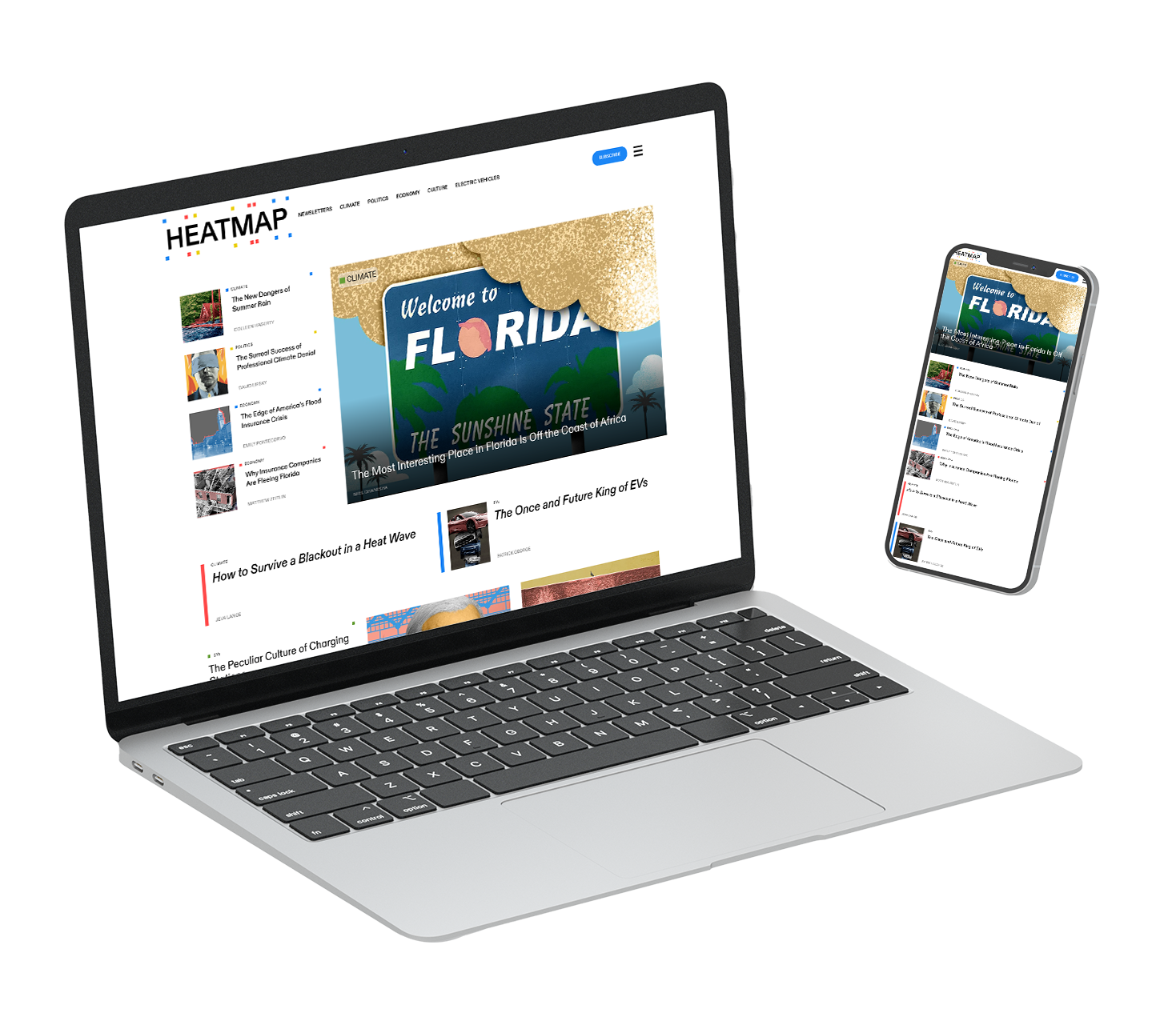 Here's what $1.69/week gets you:
Unlimited access to analysis from climate change's most influential voices, helping you stay ahead of the conversation
Subscriber-only newsletters delivering need-to-know highlights straight to your inbox
Tools and guides to help you make informed decisions as you navigate our new reality
Early access to future events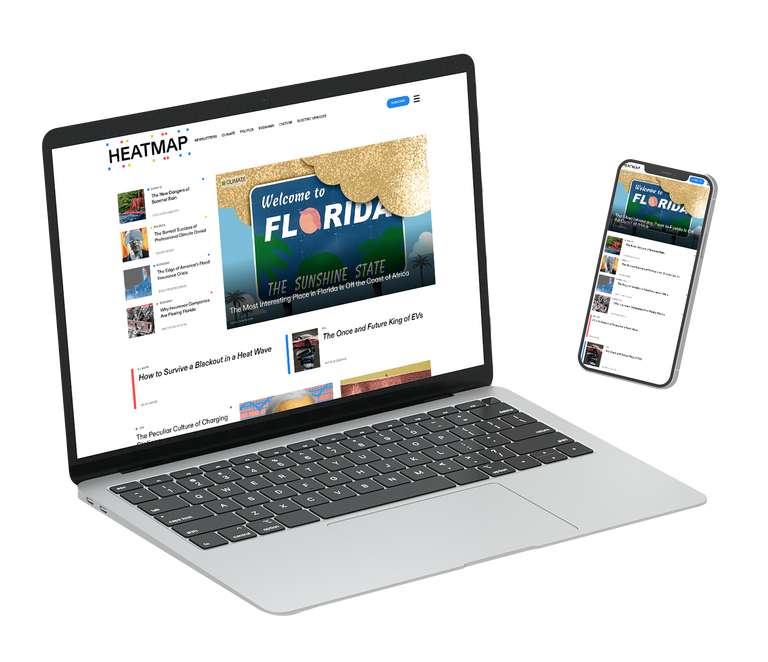 Offer for a Heatmap News Unlimited Access subscription; please note that your subscription will renew automatically unless you cancel prior to renewal. Cancellation takes effect at the end of your current billing period. We will let you know in advance of any price changes. Taxes may apply. Offer terms are subject to change.
Climate change is the biggest story of our lives.
Read it.
© 2023 Heatmap News Inc. All Rights Reserved. Use of this site constitutes acceptance of our Terms of Service, Privacy Policy (Your California Privacy Rights) and Do Not Sell My Personal Information. Heatmap News Inc. may receive compensation for some links to products and services on this website. Offers may be subject to change without notice.
Login
To continue reading login to your account.
Forgot your password?
Forgot your password?
Please enter the email address you use for your account so we can send you a link to reset your password:
Guides
Want to use your gifts to help the climate? Here's where seven climate advocates are donating.
Green
Lifestyle
An interview with architect Marc Thorpe on building a cool house powered by the sun.
Green
Politics
Bye bye, community compost program budget. Hello, delays in curbside organic waste collection.
Green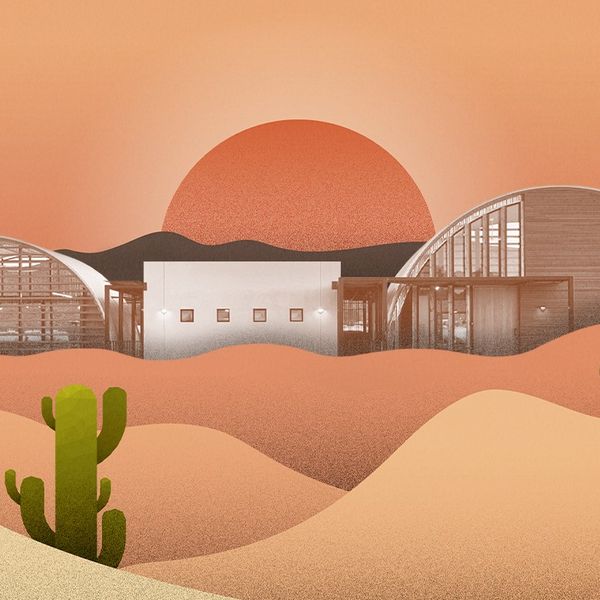 HKS Architects' new project is a campground designed with both sustainability and accessible luxury in mind.
Yellow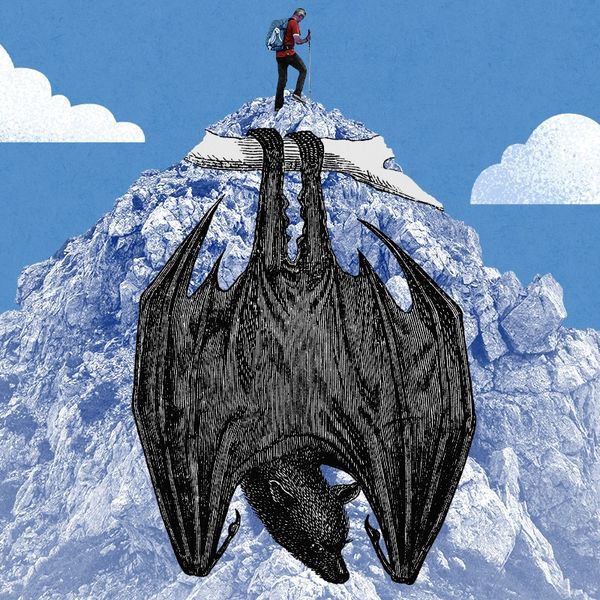 But rock climbers are here to help.
Blue
Sparks
Time to reschedule the race to late November?
Heatmap Illustration/Getty Images
The buzzy topic of conversation among New York City Marathon race volunteers in the predawn hours of Sunday morning wasn't if a course record was going to be broken or Peres Jepchirchir's pre-race withdrawal , but how we decided what we were going to wear.
This year, I was one of the marathon Start Village's waste diversion and composting volunteers (on brand!), which meant setting an alarm for 2:05 a.m. to catch a bus to Staten Island in time for check-in. When I left my apartment, the temperature was a nippy 47 degrees and still dropping; my toes started to hurt from the cold during the on-site orientation and I was grateful I'd opted for a fleece base layer. But by the time my shift ended, and the last wave of runners was heading across the start line and over the Verrazano Bridge, it was around 63 degrees and I was sweating through my volunteer beanie. One of the most discarded items at my waste diversion station, up there with banana peels and spare water bottles, was unused hand warmers.
According to historic weather data kept by FindMyMarathon.com, the 2023 New York City marathon was about 5 degrees warmer this year than average. Blessedly, it was also about 11 degrees cooler than last year's record high of 74 degrees, which caused hundreds of heat-related injuries , depleted on-course water stations, and saw runners collapsing along the five-borough route. The ideal marathon temperature, metabolically speaking , is between 52 and 54 degrees Fahrenheit (or, by some estimates, even colder ), which is part of why New York's November marathon has been such an ideal and legendary race, albeit one that can be bitterly cold at the start line. Though that might be changing.
As I've written before , the world's major marathons, which are held during the shoulder seasons to optimize good running weather, are trending warmer. According to one study, the number of cities that could host an Olympic marathon safely is expected to decline by 27% by as soon as the late 21st century due to rising temperatures. Boston Marathon winning times are expected to get slower and slower as the city's average April high temperatures continue to creep up. The New York City Marathon, which used to be held annually in October, has already been bumped back , in the 1980s, in pursuit of cooler temperatures and faster results; is there a future in which it could be bumped back again, to mid- or late-November, solely because of climate change?
Sunday's high in the 60s ultimately didn't impact the marathon results too dramatically; Tamirat Tola managed to set a new course record, after all. And admittedly, runners are prone to complain if it's above 55 degrees out, as Laura Green jokes in her popular " Strava Decoded " TikTok video. But the 2023 New York City Marathon didn't make it out of the year entirely unscathed by climate change, either: The race's officially sanctioned 18-mile training run on Sept. 30 was canceled due to flooding from a storm that researchers said was 10% to 20% wetter than it would have been a century earlier.
As a high-intensity sport that requires traversing miles of outdoor space, road running is — and will continue to be — especially vulnerable to these sorts of shifts. This year, runners mostly lucked out with the weather. But November 2024 is another year.
Keep reading...
Show less
Sparks
Want to reduce meat consumption? Be direct with the climate pitch.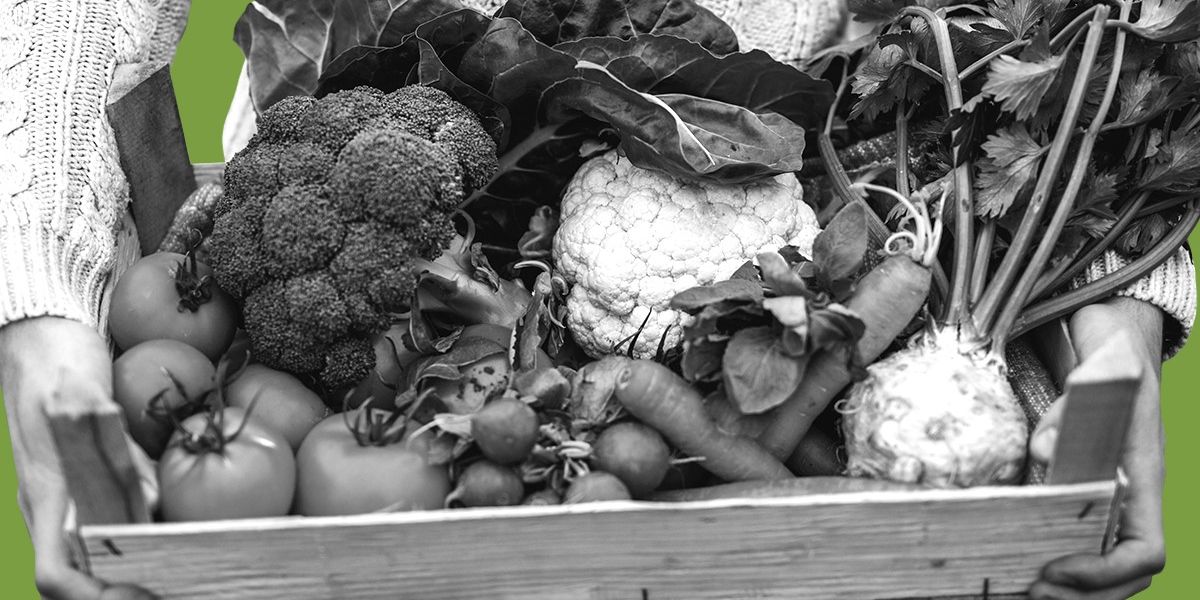 Heatmap Illustration/Getty Images
When I was a teen in the late aughts, the Washington Department of Health inflicted permanent damage to my psyche by airing intensely nightmarish anti-smoking commercials late at night on Adult Swim. (No really, you've been warned). The fact that a maggoty stop-motion sewer rat still flashes into my head when I think about smoking is a testament to the power of graphic visual dissuasion — even as the U.S. continues to use text-heavy warning labels on cigarette packs compared to the disturbing photographic labels affixed by most other countries.
In a new paper published in the journal Appetite on Wednesday, researchers at Durham University in the U.K. found evidence that graphic warning labels might be able to dissuade meat-eating, too. Taking inspiration from cigarette packets, the researchers created warning labels focused on the environment, health, or pandemic impacts of meat. The labels decreased a diner's inclination to choose animal protein by up to 10%.
There are lots of good reasons for policymakers to discourage meat-eating: Red meat in particular has been linked to health risks like increased mortality ; factory farming is a known pandemic catalyst ; and a reduction of animal agriculture is likely necessary to meet national net-zero climate goals . But while it isn't terribly surprising that a graphic warning label can ruin your appetite, what is curious is that diners appeared slightly more receptive to labels that warned about climate consequences than ones with health or pandemic warnings.
The researchers found that pandemic-focused labels reduced meat meal choices by 10%, health warning labels by 8.8%, and climate labels by 7.4%, but described this spread as not being statistically significant. Things got interesting, though, when researchers asked their subjects if they would support a policy that affixed such warnings to meat products; in that case, "support for the introduction of climate warning labels was significantly higher than support for the introduction of pandemic warning labels," and higher, though "not significantly different to," introducing health warning labels. This finding tracked with a pilot study in which the researchers had found "participants considered the impact of meat consumption on climate change as most consequential when compared to the impact on human health and future risk of pandemics."
Also of note: Respondents found climate warning labels a little more believable than pandemic or health labels. Asked to rank the labels' claims by credibility from 1 to 7, with 1 being the least credible, respondents gave climate an average of 4.85, followed by 4.3 for health and 3.69 for the pandemic. Admittedly, 4.85 is not exactly an overwhelming vouch of credibility; it means respondents were slightly more inclined to "agree" than "neither agree nor disagree."
Overall, policy support was lackluster too, "with participants neither supporting nor opposing the introduction of climate warning labels, but opposing the introduction of health and pandemic warning labels," the researchers wrote. Additionally, the subjects of the study were based in the U.K., where the belief that climate change is a major threat is about 7 points higher than in the U.S. ; the researchers admitted these pre-existing environmental concerns could be why climate labels had an edge. Needless to say, Congress might not want to rush to this one.
Still, encouraging a lifestyle shift away from our current levels of meat consumption will almost certainly be necessary for the U.S. to meet its climate goals. One (oft-distorted) paper found that Americans would need to cut 50% of their consumption of animal-based foods to achieve a 51% reduction of diet-related emissions between 2016 and 2030. By another estimate , Americans would have to reduce their meat consumption by 82% to meet the 2019 sustainability recommendations laid out by the EAT-Lancet Commission . In either case, the 10% dissuasion rate brought about by meat warning labels would not be enough on its own — but it would be a significant step in the right direction.
Policymakers, health-care professionals, sustainability and animal welfare advocates, and any others who want to nudge consumers toward eating less meat might want to take note. Not because meat warning labels are on the table (let's be honest, this is the U.S.: they're not ), but because the research shows the climate cause is a place where consumers are ever-so-slightly more receptive when it comes to setting down the steak knife. Just some food for thought.
Keep reading...
Show less
Sign up to receive our best climate story in your inbox every day: