Culture
Welcome to Heatmap
We hope to do climate coverage a little differently.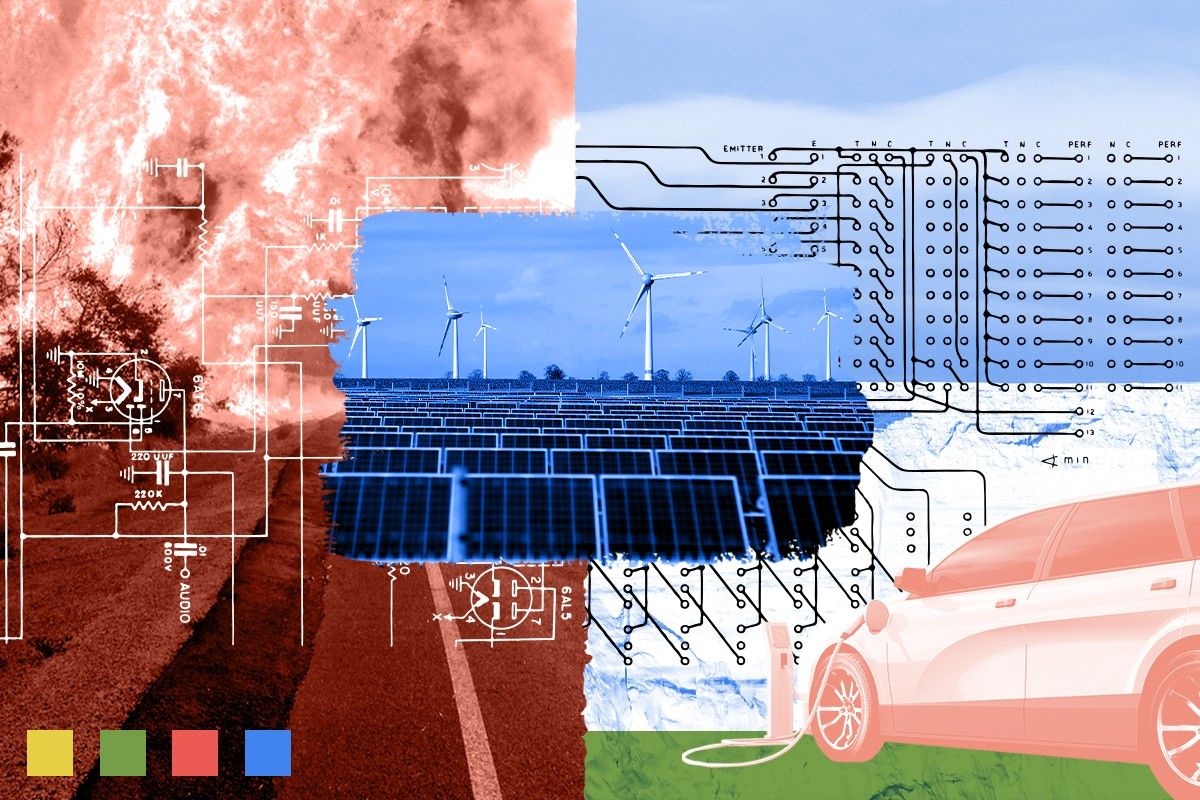 Heatmap Illustration/Getty Images
Let us tell you a story about a force that's reshaping everything you care about. It's a story of parched earth and rising tides, great power rivalries and massive infrastructure projects, the food we eat and the homes we build, ultra-fast cars and the richest man in the world. It's the story of climate change, and it's what we're focused on here at Heatmap.
I started Heatmap because I wanted to read it. I was hungry to discover the details, nuances, and hard choices of climate change, because that's where the most interesting and important parts of any story lie. I wanted stories that go beyond the basics and approach the topic as the all-encompassing epic it is.
After all, think of how many important stories had climate change or energy at their center over the past year. There's President Biden's climate legislation, his biggest accomplishment to date. There's the war in Ukraine, which is being waged by a petro-state and has sent the world hurtling towards decarbonization. There's inflation, driven by fossil fuels and energy shortages. In Silicon Valley, venture funding is pouring into climate tech at a record clip and the world's digital public square was recently acquired by an erratic electric vehicle mogul. Meanwhile on Apple TV next week, a climate show premieres starring Edward Norton, Meryl Streep, Kit Harington, and Diane Lane.
There's a lot to cover.
Heatmap is made up of an incredible group of journalists and media veterans who are interested in telling the same stories and diving into the same details as I am. Some of us come to Heatmap with deep climate expertise. Others come fresh to the topic from relevant backgrounds, like politics or economics or culture. (I come from The Week, where I dabbled in a bit of everything.)
All of us are grateful for you reading us today as we get started. If you enjoy what you read, I hope you'll consider supporting our work with a subscription so we can continue to pursue this fascinating, vital story in all its detail.
Thank you,
Nico Lauricella
Founder and editor in chief
Blue